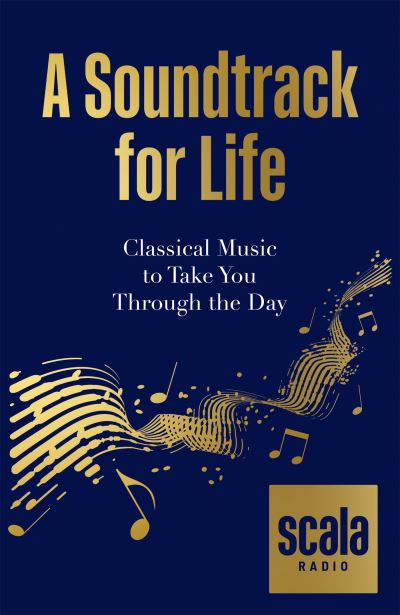 From the world's most romantic music and the greatest Christmas choral music, to more ordinary but no less important situations such as music to listen to when taking a shower, 'A Soundtrack for Life' is for anyone who has ever wanted to discover more about classical music but doesn't know where to begin. Organised into Occasions and Themes, the book features a classic repertoire of music, including from film, TV, videos and musicals. It also offers an entry point into what for many people is an unfamiliar world, with suggestions that fans of classical covers of Nirvana, Garage, Ed Sheeran and Hip Hop might also enjoy. Each entry will put the piece of music in context, enhancing the listener's experience and making the music relevant for a modern audience.
Bringing together much-loved masterpieces with exciting new works, this accessible and inspiring guide is a celebration of classical music.
With pieces ranging from Vaughan Williams's 'The Lark Ascending' and Beethoven's 'Pastoral' Symphony to the scores for Avatar and Assassin's Creed, every entry puts the piece of music into context, providing fascinating insights into the inspirations behind each work and enhancing your listening experience.
Organised into occasions and themes, the book features music to accompany you through your day, from getting up and getting dressed to running, reading, walking the dog, cooking, taking a bath, going to sleep and everything in between. You'll also find expert curations of the world's most romantic music and the greatest Christmas works as well as compositions that celebrate the natural world and mark births and marriages.
Perfect for classical music enthusiasts as well as anyone looking for an enjoyable introduction to this genre, this is the definitive modern guide to classical music.
Additional information
| | |
| --- | --- |
| Weight | 640 g |
| Dimensions | 236 × 162 × 34 mm |
| Author | |
| Publisher | Kyle Books |
| Imprint | Kyle Books |
| Cover | Hardback |
| Pages | xiii, 337 |
| Language | English |
| Edition | |
| Dewey | 780.9 (edition:23) |
| Readership | General – Trade / Code: K |