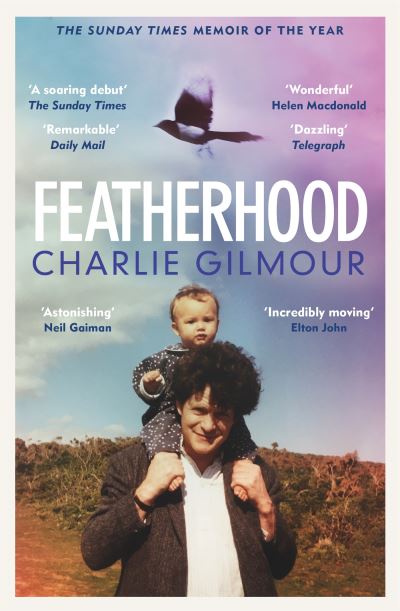 One Spring morning, a young magpie fell from its nest in a Bermondsey junkyard and landed in Charlie Gilmour's life. Abandoned by its parents, the black-and-white bird was unable to fly or even feed itself. It found an unlikely new magpie-father in Charlie, an accident-prone human as qualified for the role as a bird for babysitting. Terrified and starving, the magpie screamed for food every 20 minutes. Raw mincemeat. Grubs. Spiders. The bird grew in strength, and by the time it was well enough to spread its wings, an unbreakable bond had been forged across species. The magpie flew away only to return – a feathered new member of the family. Charlie didn't know it at the time, but birds like this already were part of his family.
'The best piece of nature writing since H is for Hawk, and the most powerful work of biography I have read in years' Neil Gaiman
'Wonderful - I can't recommend it too highly' Helen Macdonald
'One of those rare, enchanted books' Isabella Tree
'Beautiful - it made me cry' Simon Amstell
'I was entranced' Cathy Rentzenbrink
This is a story about birds and fathers.
About the young magpie that fell from its nest in a Bermondsey junkyard into Charlie Gilmour's life - and swiftly changed it. Demanding worms around the clock, riffling through his wallet, sharing his baths and roosting in his hair...
About the jackdaw kept at a Cornish stately home by Heathcote Williams, anarchist, poet, magician, stealer of Christmas, and Charlie's biological father who vanished from his life in the dead of night.
It is a story about repetition across generations and birds that run in the blood; about a terror of repeating the sins of the father and a desire to build a nest of one's own.
It is a story about change - from wild to tame; from sanity to madness; from life to death to birth; from freedom to captivity and back again, via an insane asylum, a prison and a magpie's nest.
And ultimately, it is the story of a love affair between a man and a magpie.
Additional information
| | |
| --- | --- |
| Weight | 260 g |
| Dimensions | 198 × 126 × 24 mm |
| Author | |
| Publisher | Weidenfeld & Nicolson |
| Imprint | Weidenfeld & Nicolson |
| Cover | Paperback |
| Pages | 288 |
| Language | English |
| Edition | |
| Dewey | 304.27 (edition:23) |
| Readership | General – Trade / Code: K |