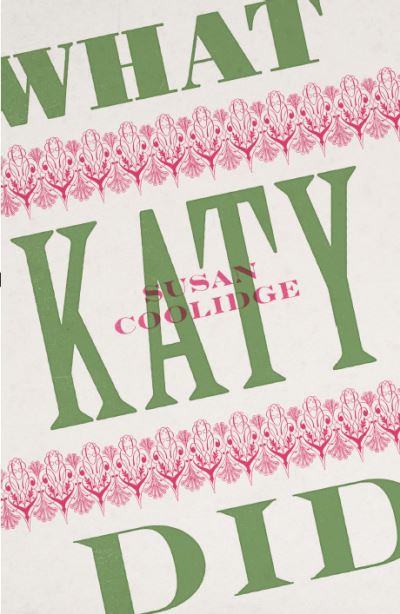 Gangly, quick-tempered Katy always means to be beautiful and good but meanwhile her resolutions somehow get forgotten or go badly wrong. Until, one terrible day, the swing breaks.
Susan Coolidge's What Katy Did has captured the imaginations of readers since its first publication in 1872.
A classic of American children's literature, it tells the story of Katy Carr - twelve years old, free-spirited, perennially untidy, endearingly awkward and irrepressibly imaginative.
Accompanied by her many siblings, Katy embarks on a series of playful misadventures - when she can escape the watchful eye of her fussy Aunt Izzie - until disaster strikes, and Katy has to learn a series of important lessons about life, happiness and growing up. In time for the 150th anniversary of its first publication, this is the first edition of What Katy Did to provide readers with a full introduction to the text, one which describes a context for both the challenges Katy faces in meeting the expectations of nineteenth-century young womanhood, and a consideration of her ongoing significance in the twenty-first century.
A must read for fans of Little Women, this unique edition has been carefully designed to introduce a new generation to Katy and her escapades.
Edited by specialists in the genre, it combines aesthetics, accessibility and academic rigour. Hilary Emmett and Thomas Ruys Smith, both based in the School of Art, Media and American Studies at the University of East Anglia, are experts in nineteenth century children's literature and the authors and editors of a variety of books including, most recently, The Oxford Handbook of Charles Brockden Brown (Emmett) and Deep Water: The Mississippi River in the Age of Mark Twain (Smith).
Crucially, it has accessibility at its heart: the editors were passionate that this book should be approachable for those with visual impairments and dyslexia but without sacrificing the aesthetic beauty of the finished book for the general reader. This is a valuable edition to be treasured and handed on to future fans of Katy and her world.
Additional information
| | |
| --- | --- |
| Weight | 376 g |
| Dimensions | 159 × 237 × 20 mm |
| Author | |
| Publisher | UEA Publishing Project |
| Imprint | Boiler House Press |
| Cover | Paperback |
| Pages | 240 |
| Language | English |
| Edition | |Reprint |
| Dewey | 813.4 (edition:23) |
| Readership | General – Trade / Code: K |