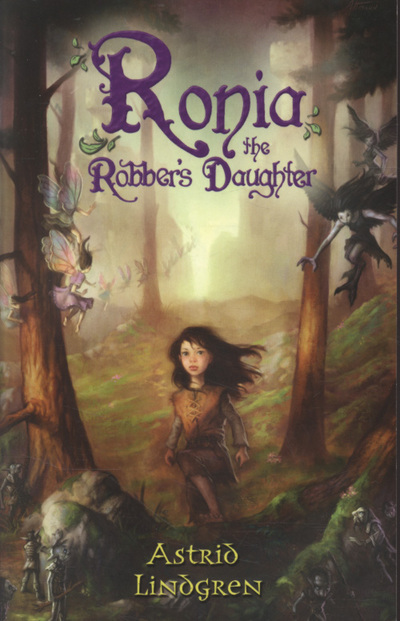 Ronia, the Robber's Daughter
Ronja the robber's daughter changes everything when she befriends Birk, son of her father's greatest enemy. Now a stunning Studio Ghibli TV series, the story of Ronja and Birk's adventures in a magical forest will enchant all who read them.
Now a major animated TV series from Studio Ghibli!Ronja lives with her father, a robber chieftain, and his band of men in their fortress on the top of a mountain. On the night Ronja was born, a bolt of lightning split the stronghold in two, leaving a huge chasm - Hell's Gap - in between.Soon Ronja is old enough to explore the forest around her, but she must beware of the grey dwarfs and wild harpies that live there. One day she meets Birk, the son of a rival robber leader who has claimed the other side of Hell's Gap, and upon whom Ronja's father instantly declares war.Ronja and Birk develop a friendship that is as indestructible as the mountain fortress itself. But with their families sworn enemies they are forced to keep their friendship a secret until one fateful day when Ronja's father catches Birk . . . prompting Ronja and Birk to escape into the woods and fend for themselves.How long can Ronja and Birk survive in the magical forest? And will their fathers ever put aside their differences to get their beloved children back?
Additional information
| | |
| --- | --- |
| Weight | 150 g |
| Dimensions | 198 × 130 × 18.7 mm |
| Author | |
| Publisher | Oxford University Press |
| Imprint | Oxford University Press |
| Cover | Paperback |
| Pages | 192 |
| Language | English |
| Edition | |
| Dewey | 839.7374 (edition:22) |
| Readership | Ages 5-12 / Code: B |