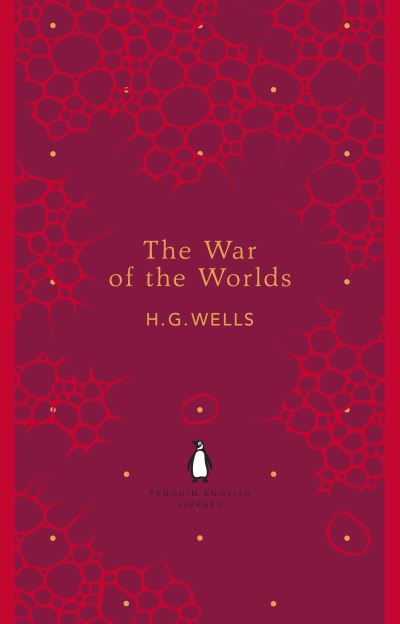 'The War of the Worlds' is Wells' classic science fiction tale of a Martian invasion of Earth. Having already destroyed London, it seems that no-one can stop the intellectually superior Martians from taking over the whole planet.
The Penguin English Library Edition of The War of the Worlds by H. G. Wells

'Death!' I shouted. 'Death is coming! Death!'
In this pioneering, shocking and nightmarish tale, naïve suburban Londoners investigate a strange cylinder from space, but are instantly incinerated by an all-destroying heat-ray. Soon, gigantic killing machines that chase and feed on human prey are threatening the whole of humanity. A pioneering work of alien invasion fiction, The War of the World's journalistic style contrasts disturbingly with its horrifying visions of the human race under siege.
The Penguin English Library - 100 editions of the best fiction in English, from the eighteenth century and the very first novels to the beginning of the First World War.
Additional information
| | |
| --- | --- |
| Weight | 157 g |
| Dimensions | 198 × 129 × 12 mm |
| Author | |
| Publisher | Penguin Classics |
| Imprint | Penguin Classics |
| Cover | Paperback |
| Pages | 198 |
| Language | English |
| Edition | |
| Dewey | 823.912 (edition:23) |
| Readership | General – Trade / Code: K |