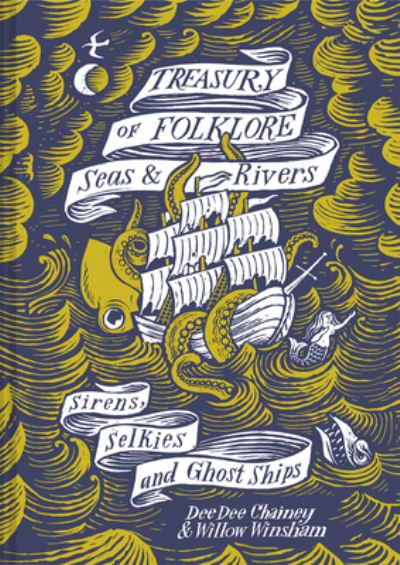 An entertaining and engrossing collection of myths and legends of the seas, rivers and lakes from around the globe.
Enthralling tales of the sea, rivers and lakes from around the globe.
Folklore of the seas and rivers has a resonance in cultures all over the world. Watery hopes, fears and dreams are shared by all peoples where rivers flow and waves crash. This fascinating book covers English sailor superstitions and shape-shifting pink dolphins of the Amazon, Scylla and Charybdis, the many guises of Mami Wata, the tale of the Yoruba River spirit, the water horses of the Scottish lochs, the infamous mystery of the Bermuda Triangle, and much more.
Accompanied by stunning woodcut illustrations, popular authors Dee Dee Chainey and Willow Winsham explore the deep history and enduring significance of water folklore the world over, from mermaids, selkies and sirens to ghostly ships and the fountains of youth.
With this book, Folklore Thursday aims to encourage a sense of belonging across all cultures by showing how much we all have in common.
Additional information
| | |
| --- | --- |
| Weight | 476 g |
| Dimensions | 192 × 136 × 23 mm |
| Author | |
| Publisher | Batsford |
| Imprint | Batsford |
| Cover | Hardback |
| Pages | 192 |
| Language | English |
| Edition | |
| Dewey | 398.26 (edition:23) |
| Readership | General – Trade / Code: K |