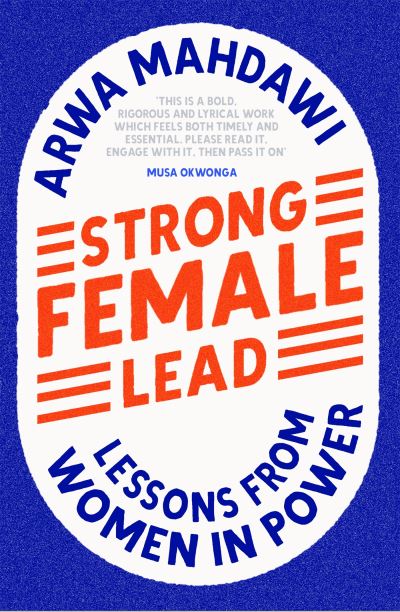 Women have been taught to 'lean in' and act like men to get ahead. But as the financial, environmental, and social systems crumble, isn't it time we had a different plan? The first two decades of the 21st century have seen financial collapse, a global pandemic, the devastation of our environment and the disintegration of democracies. But while some at the top are telling us 'it is what is it', there's a new generation of leaders showing the world how to be better. They're building trust, investing wisely and acting decisively. And they've got one thing in common. In this book, Arwa Mahdawi investigates the qualities demonstrated by female leaders who show us how it's done, including original research and interviews with Madeleine Albright, Mary Robinson, Alicia Garza and many others.
From climate change to massive inequality to the decline of trust, the world is facing a number of interconnected crises. Above all else, however, it's facing a crisis of leadership. We have confused confidence with competence and chosen our leaders based not on their skillset and ability, but on how closely they fit our image of a leader. And, funnily enough, that image is very masculine.
It's time to change the narrative around leadership. It's time we stopped pathologizing femininity and recognized that the traits we associate with women - things like empathy and collaboration - are strengths, not weaknesses. It's time we stopped telling women to act like men and started telling men to lead like women. Not for politically correct reasons, but for existential ones.
The world has never been in greater need of good leaders. Strong Female Lead shows us what they're made of.
Reviews
Strong Female Lead is as razor sharp as it is compelling. Utterly contemporary and relevant, Mahdawi is the best writer to give us a long overdue book that speaks so brilliantly to, and about, all women. - Chimene Suleyman
This is a book I wanted to read before I knew it existed. It explores the vital question - What would the world look like if all positions of power were held by people who prioritised empathy and compassion? People who were not led by ego but by the idea of collaboration and inclusivity? Arwa proves without a shadow of doubt, that our future leaders need to be female or to be men who respect and emulate female leadership. I just hope we can hurry up and get there, for all of our sakes. - Annie Mac
This is a bold, rigorous and lyrical work which feels both timely and essential. Mahdawi has made a thoroughly nuanced and utterly compelling argument for the new and better forms of leadership that our world urgently needs. Please read it, engage with it, then pass it on. - Musa Okwonga
The opposite of a dry marketing manual - funny, intelligent and bursting with ideas from women I'd never heard of, who deserve to be praised for their leadership Pandora Sykes
Any ambitious young person - male or female - should read this book. - Sirin Kale
Arwa Mahdawi's latest book offers a bracing assessment of our current state of financial, ecological, and biopolitical collapse. Turning her attention to the experiences and strategies of women in leadership, Mahdawi brushes aside stale cliches about "leaning in" and "girl bossing" to uncover new social and political strategies. By turns pragmatic, idealistic, and moving, Strong Female Lead will be devoured by powerful women and those who love them. - Grace Lavery, author of Please Miss.
So often the reason we don't hear about more women in history lessons is because their stories have never been told. Arwa Mahdawi is here to change that! Strong Female Lead is a fascinating, wonderful read and the most incredible argument for why a specifically female model of leadership might actually be the more powerful and sustainable one. This book will be a bible for any woman searching for inspiration but more importantly it needs to be read by MEN! It's time young boys started idolising female leaders in the same way girls have idolised powerful men throughout history. I am giving each of my brothers a copy of this book for Christmas! - Scarlett Curtis
Additional information
| | |
| --- | --- |
| Weight | 480 g |
| Dimensions | 150 × 240 × 24 mm |
| Author | |
| Publisher | Hodder Studio |
| Imprint | Hodder Studio |
| Cover | Hardback |
| Pages | 272 |
| Language | English |
| Edition | |
| Dewey | 303.34082 (edition:23) |
| Readership | College – higher education / Code: F |