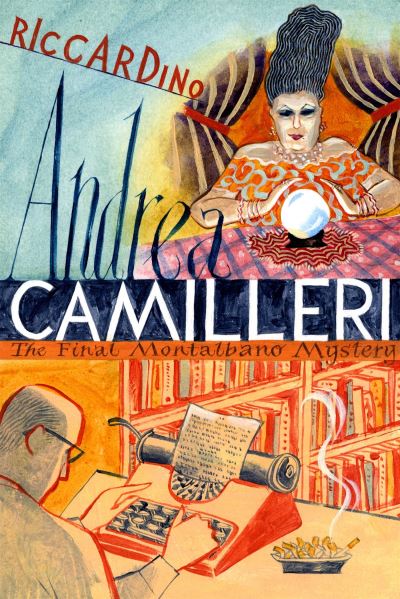 Inspector Montalbano embarks on his final case and, as with Sherlock Holmes and Inspector Morse before him, his last adventure is as thrilling as it is surprising. Riccardino marks a fitting end to a remarkable series of novels.
The twenty-eighth and final novel in the thrilling, wickedly funny Inspector Montalbano Mysteries series by bestselling author Andrea Camilleri.
'Contrary to what you think, I'm carrying out this investigation as best I can. But let's do this: if I get stuck, if I find I can't go forward or back, then I'll let you know, and you can step in. And offer me a way out. You've gained a bit of detective work through me, haven't you? What do you say?'
'I'm game,' said the Author . . .
When Inspector Montalbano receives an early-morning phone call it proves to be the start of a very trying day. For the caller expects Montalbano to arrive imminently at a rendezvous with some friends. But before he can reply the caller announces himself as someone called Riccardino and hangs up.
Later that day news comes in of a brutal slaying in broad daylight by an unknown assassin who makes his getaway on a motorbike. And when the Inspector learns of the victim's identity - a man called Riccardino - his troubles are only just beginning. For soon he must contend with the involvement of a local bishop and a fortune teller who reports some strange goings-on in her neighbourhood.
All roads soon lead to a local salt mine but the case proves stubbornly intractable until Montalbano receives another unexpected call . . .
Additional information
| | |
| --- | --- |
| Weight | 416 g |
| Dimensions | 222 × 143 × 33 mm |
| Author | |
| Publisher | Mantle |
| Imprint | Mantle |
| Cover | Hardback |
| Pages | 293 |
| Language | English |
| Edition | Hardback original |
| Dewey | 853.914 (edition:23) |
| Readership | General – Trade / Code: K |