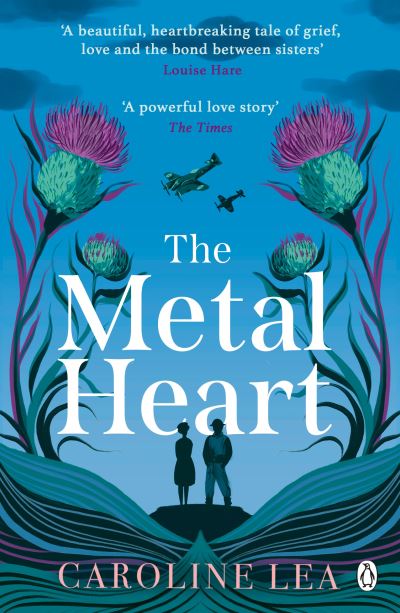 Orkney, 1940. Five hundred Italian prisoners-of-war arrive to fortify these remote and windswept islands. Resentful islanders are fearful of the enemy in their midst, but not orphaned twin sisters Dorothy and Constance. Already outcasts, they volunteer to nurse all prisoners who are injured or fall sick. Soon Dorothy befriends Cesare, an artist swept up by the machine of war and almost broken by the horrors he has witnessed. She is entranced by his plan to build an Italian chapel from war scrap and sea debris, and something beautiful begins to blossom. But Con, scarred from a betrayal in her past, is afraid for her sister; she knows that people are not always what they seem. Soon, trust frays between the islanders and outsiders, and between the sisters – their hearts torn by rival claims of duty and desire.
The beautifully compelling wartime story of freedom and love set deep in the Scottish islands
'A powerful Second World War love story' THE TIMES
'Deeply evocative of Orkney and its wild beauty. A stunning tale of sisters, salvation and sacrifice' EMMA STONEX
_________
Orkney, 1941.
Five hundred Italian prisoners of war arrive to fortify these wild and desolate islands.
Orphaned sisters Dorothy and Constance volunteer to nurse the wounded. But while beautiful, damaged Constance remains wary of the men, Dot finds herself increasingly drawn to Cesare, a young man fighting on the wrong side and broken by the horrors of battle. Secretly, passionately, they fall in love.
When a tragic mistake from Con's past returns to haunt them, Dot must make a choice:
Protect her sister no matter the costs, or save the man who has captured her heart?
_________
Praise for Caroline Lea:
'Enthralling' Stacey Halls, author of The Familiars and The Foundling
'Fantastic' The Times
'Memorable and compelling' Sarah Moss, author of The Times Book of the Year Ghost Wall
'Intensely written and atmospheric' Daily Mail
'Gripped me in a cold fist. Beautiful' Sara Collins, author of The Confessions of Frannie Langton
'Brilliant' Daily Express
Additional information
| | |
| --- | --- |
| Weight | 278 g |
| Dimensions | 198 × 129 × 24 mm |
| Author | |
| Publisher | Penguin Books |
| Imprint | Penguin Books |
| Cover | Paperback |
| Pages | 391 |
| Language | English |
| Edition | 1st paperback ed |
| Dewey | 823.92 (edition:23) |
| Readership | General – Trade / Code: K |