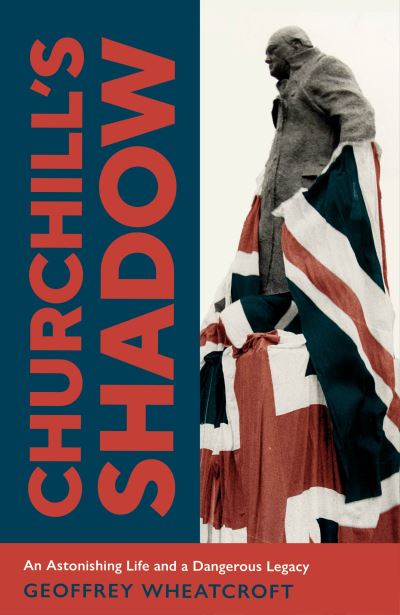 Winston Churchill towered over his own age, when he was variously described as 'the saviour of his country', 'the leader of humanity', or 'the man of the century'. More remarkably, he has towered over fifty years and more since his since his death in 1965. He overshadows both his country, whose recent history has been called 'an extended footnote to Churchill', and the United States, where a great cult of Churchill has burgeoned. This account of Churchill's life and afterlife has been more than ten years in the making. It is not a conventional biography but an account of Churchill's long life, the cult that arose almost immediately after his death, and his place in popular culture, up to the Oscar-winning film 'Darkest Hour' in 2017.
'Provocative, clear-sighted, richly textured and wonderfully readable, this is the indispensable biography of Churchill for the post-Brexit 2020s' DAVID KYNASTON
'Stimulating, erudite and above all entertaining' ROBERT HARRIS
In A.J.P. Taylor's words, Churchill was 'the saviour of his country' when he became prime minister in 1940. Yet he was also a deeply flawed character, whose personal ambition would cloud his political judgement. While Churchill's Shadow gives due credit to the achievements, it also reveals some spectacular failures; indeed, it appears that for every Finest Hour there were many more Gallipolis.
But this book goes beyond the reappraisal of a life and a career: it reveals that Churchill has cast a complex shadow over post-war British history and contemporary politics - from the 'Churchillian stance' of Tony Blair taking the country to war in Iraq to the delusion of a special relationship with the United States to the fateful belief in British exceptionalism: that the nation can once again stand alone in Europe.
Geoffrey Wheatcroft takes a radically different approach to other biographies and studies of Churchill, zooming in on crucial moments in his life that help us understand the man in his many contradictions. Churchill's Shadow both tells the story of his extraordinary life and the equally fascinating one of his legacy, focusing on how Churchill was viewed by contemporaries and those who came after.
As we struggle to work out who we are as a nation, how our complex legacies of war and empire shape our past and our present, we do that in the long shadow of Churchill. He set about writing his own myth during his lifetime and it is a myth - with all the delusions and hangovers myths bring - in whose grip we have been living in ever since.
Additional information
| | |
| --- | --- |
| Weight | 1162 g |
| Dimensions | 242 × 162 × 43 mm |
| Author | |
| Publisher | The Bodley Head |
| Imprint | The Bodley Head |
| Cover | Hardback |
| Pages | 496 |
| Language | English |
| Edition | |
| Dewey | 941.084092 (edition:23) |
| Readership | General – Trade / Code: K |