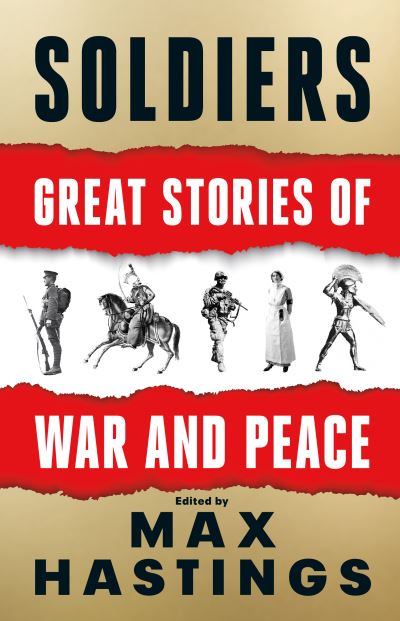 'A gripping new collection from Max Hastings that puts you at the heart of the battle ? Compelling' Daily Mail
'An unmissable read' Sunday Times
'A gripping new collection from Max Hastings that puts you at the heart of the battle ? Compelling' Daily Mail
'An unmissable read' Sunday Times
Soldiers is a very personal gathering of sparkling, gripping tales by many writers, about men and women who have borne arms, reflecting bestselling historian Max Hastings's lifetime of studying war. It rings the changes through the centuries, between the heroic, tragic and comic; the famous and the humble. The nearly 350 stories illustrate vividly what it is like to fight in wars, to live and die as a warrior, from Greek and Roman times through to recent conflicts in Iraq and Afghanistan.
Here you will meet Jewish heroes of the Bible, Rome's captain of the gate, Queen Boudicca, Joan of Arc, Cromwell, Wellington, Napoleon's marshals, Ulysses S. Grant, George S. Patton and the modern SAS. There are tales of great writers who served in uniform including Cobbett and Tolstoy, Edward Gibbon and Siegfried Sassoon, Marcel Proust and Evelyn Waugh, George Orwell and George MacDonald Fraser. Here are also stories of the female 'abosi' fighters of Dahomey and heroic ambulance drivers of World War I, together with the new-age women soldiers who have served in Iraq and Afghanistan. The stories reflect a change of mood towards warfare through the ages: though nations and movements continue to inflict terrible violence upon each other, most of humankind has retreated from the old notion of war as a sport or pastime, to acknowledge it as the supreme tragedy.
This is a book to inspire in turn fascination, excitement, horror, amazement, occasionally laughter. Max Hastings mingles respect for the courage of those who fight with compassion for those who become their victims, above all civilians, and especially in the twenty-first century, which some are already calling 'the Post-Heroic Age'.
Additional information
| | |
| --- | --- |
| Weight | 850 g |
| Dimensions | 240 × 159 × 38 mm |
| Author | |
| Publisher | William Collins |
| Imprint | William Collins |
| Cover | Hardback |
| Pages | x, 517 , 16 unnumbered of plates |
| Language | English |
| Edition | |
| Dewey | 355.00922 (edition:23) |
| Readership | General – Trade / Code: K |