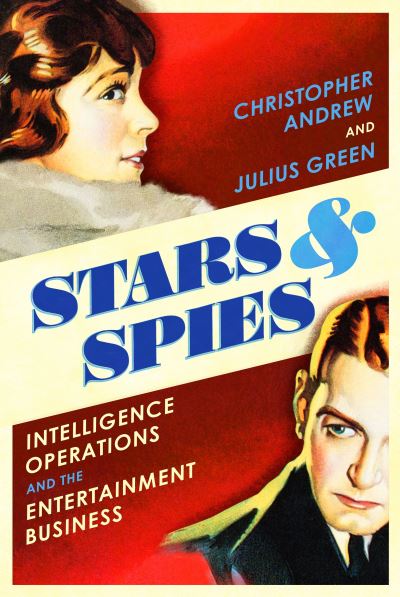 Here is a hugely entertaining and original history of the interplay between spying and showbiz, featuring Marlowe and Shakespeare, but focusing mostly on the twentieth century, the golden era of the Cold War and up to the present day.
A vastly entertaining and unique history of spying and showbiz, from the Elizabethan age to the Cold War and beyond.
'Perfect...read as you settle into James Bond on Christmas afternoon' Daily Telegraph Books of the Year 2021
Throughout history, there has been a lively crossover between show business and espionage. While one relies on publicity and the other on secrecy both require high levels of creative thinking, improvisation, disguise and role-play. This crossover has produced some of the most extraordinary undercover agents and, occasionally, disastrous and dangerous failures.
Stars and Spies is the first history of the interplay between the two worlds, written by two experts in their fields. We travel back to the golden age of theatre and intelligence in the reign of Elizabeth I and onwards into the Restoration. We visit Civil War America, Tsarist Russia and fin de siècle Paris where some writers, actors and entertainers become vital agents, while others are put under surveillance.
And as the story moves through the twentieth century and beyond, showbiz provides essential cover for agents to gather information while hiding in plain sight. At the same time, spying enters mainstream popular culture, in books, film and on TV.
Starring an astonishing cast including Christopher Marlowe, Aphra Behn, Voltaire, Mata Hari, Harpo Marx, Somerset Maugham, Graham Greene, Noel Coward, Alexander Korda, John le Carré and many others, Stars and Spies is a highly enjoyable examination of the fascinating links between the intelligence services and show business.
Additional information
| | |
| --- | --- |
| Weight | 965 g |
| Dimensions | 244 × 165 × 45 mm |
| Author | |
| Publisher | The Bodley Head |
| Imprint | The Bodley Head |
| Cover | Hardback |
| Pages | 352 |
| Language | English |
| Edition | |
| Dewey | 327.1209 (edition:23) |
| Readership | General – Trade / Code: K |