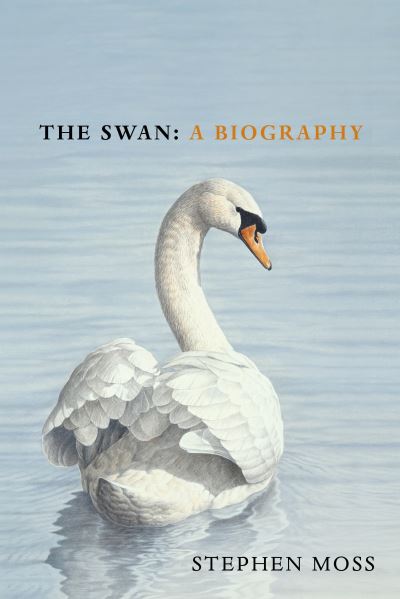 Through Spring, Summer, Autumn and Winter, Stephen Moss traces the lifecycle of the swan. From its arrival in the UK in Spring to its extraordinary winter migration to warmer climes, to the swan's place in popular culture and literature across the centuries from old symbolism and modern myths, 'The Swan' is an elegant guide to Britain's most elegant bird.
From the renowned naturalist Stephen Moss comes the must-have gift for bird lovers this Christmas.
'Wherever there is a stretch of water for them to find food and make their nest, you will come across swans'
With beautiful illustrations throughout, this eye-opening biography reveals the hidden secrets of one of Britain's best-known birds.
The Mute Swan is not so much a bird, as a national treasure: the avian equivalent of Sir David Attenborough or the Queen. These huge and stately creatures are part of our urban and rural landscapes, a constant presence on lakes, rivers and ponds throughout Britain. Yet despite their familiarity, they are often misunderstood; and while many people love swans, others fear them.
Swans also feature in myths and legends, art and literature, dance and music, not just in Britain but all around the world. Stephen Moss delves into the facts and fiction about these charismatic birds, describes their seasonal life cycle and examines their central role in our history and culture. He also includes stories about 'wild swans' - Whooper and Bewicks - that visit us in winter; and the Black Swan of Australia.
'A superb naturalist and writer' Chris Packham
'Moss has carved out an enviable niche as a chronicler of the natural world' Daily Mail
Additional information
| | |
| --- | --- |
| Weight | 487 g |
| Dimensions | 206 × 140 × 22 mm |
| Author | |
| Publisher | Square Peg |
| Imprint | Square Peg |
| Cover | Hardback |
| Pages | 208 |
| Language | English |
| Edition | |
| Dewey | 598.418 (edition:23) |
| Readership | General – Trade / Code: K |