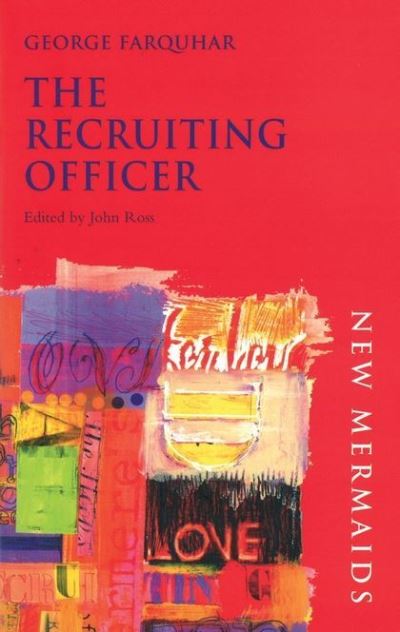 Revisions to this edition of The Recruiting Officer" include new notes
based on recent scholarly material and the editor's further study of
the text, and an up-to-date reading list."
Farquhar's last two plays, The Recruiting Officer and The Beaux'
Stratagem, have been called 'the last worthwhile comedies of the
Restoration tradition'. Written during Farquhar's stint in Shrewsbury
as part of a recruiting mission in 1704-5, The Recruiting Officer is a
buoyant, whimsical piece stocked by a fairly conventional cast of
characters: the rake-hero and his spirited lady (who dons breeches in
the course of the action), his sober friend and the heroine's serious
friend, the buffoon/coxcomb and his ill-fated amorous or heroic
ventures. What makes the play entertaining is Farquhar's light, humane
touch; what makes it original is his depiction of a real-life
provincial town and the impact that ongoing warfare (in this case the
War of the Spanish Succession) had on its civilian society.
Additional information
| | |
| --- | --- |
| Weight | 216 g |
| Dimensions | 198 × 126 × 14 mm |
| Author | |
| Publisher | Bloomsbury Methuen Drama |
| Imprint | Bloomsbury Methuen Drama |
| Cover | Paperback |
| Pages | 147 |
| Language | English |
| Edition | 2nd edition |
| Dewey | 822.4 (edition:20) |
| Readership | / Code: |